China Extends Custody, Probe of Human Rights Lawyer
Date: 1/22/2015 7:30:36 PM Sender: VOA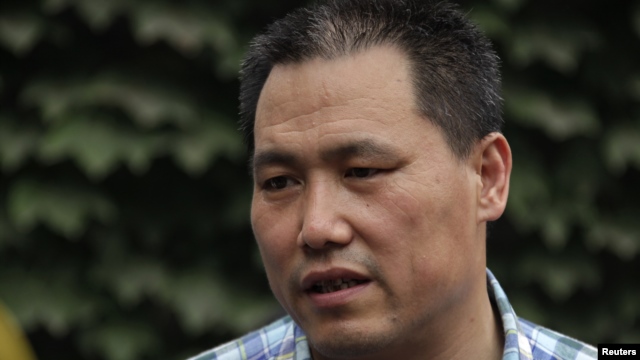 FILE - Chinese human rights lawyer Pu Zhiqiang talks to reporters in Beijing, July 20, 2012.

BEIJING—
The case of jailed Chinese rights lawyer Pu Zhiqiang has again been transferred to prosecutors, who can continue extending their investigation against him.

His attorney, Mo Shaoping, told VOA's Mandarin service that the move meant authorities could continue holding him without trial for up to four more months.

"The recent progress is the police department's supplementary investigation has been completed," Mo said. "This is the second time [they have] sent the case file to the [prosecutors]. In two days, we will go to examine the case file, and we will meet Pu Zhiqiang very soon."

Authorities have not commented publicly about the latest moves in the case.

Pu, who turned 50 in custody this month, was initially arrested on charges of "picking quarrels and stirring up trouble" and "illegally obtaining personal information." But police later added the more serious charges of "inciting separatism" and "incitement to subvert state power."

Pu, a well-known free-speech lawyer, was detained last May after attending a seminar on the 1989 pro-democracy movement. He was a participant in that movement, which ended when Chinese troops, backed by tanks, moved in to crush student-led demonstrations.

He has represented clients such as dissident artist Ai Weiwei and members of the New Citizens Movement, which campaigns against official corruption.